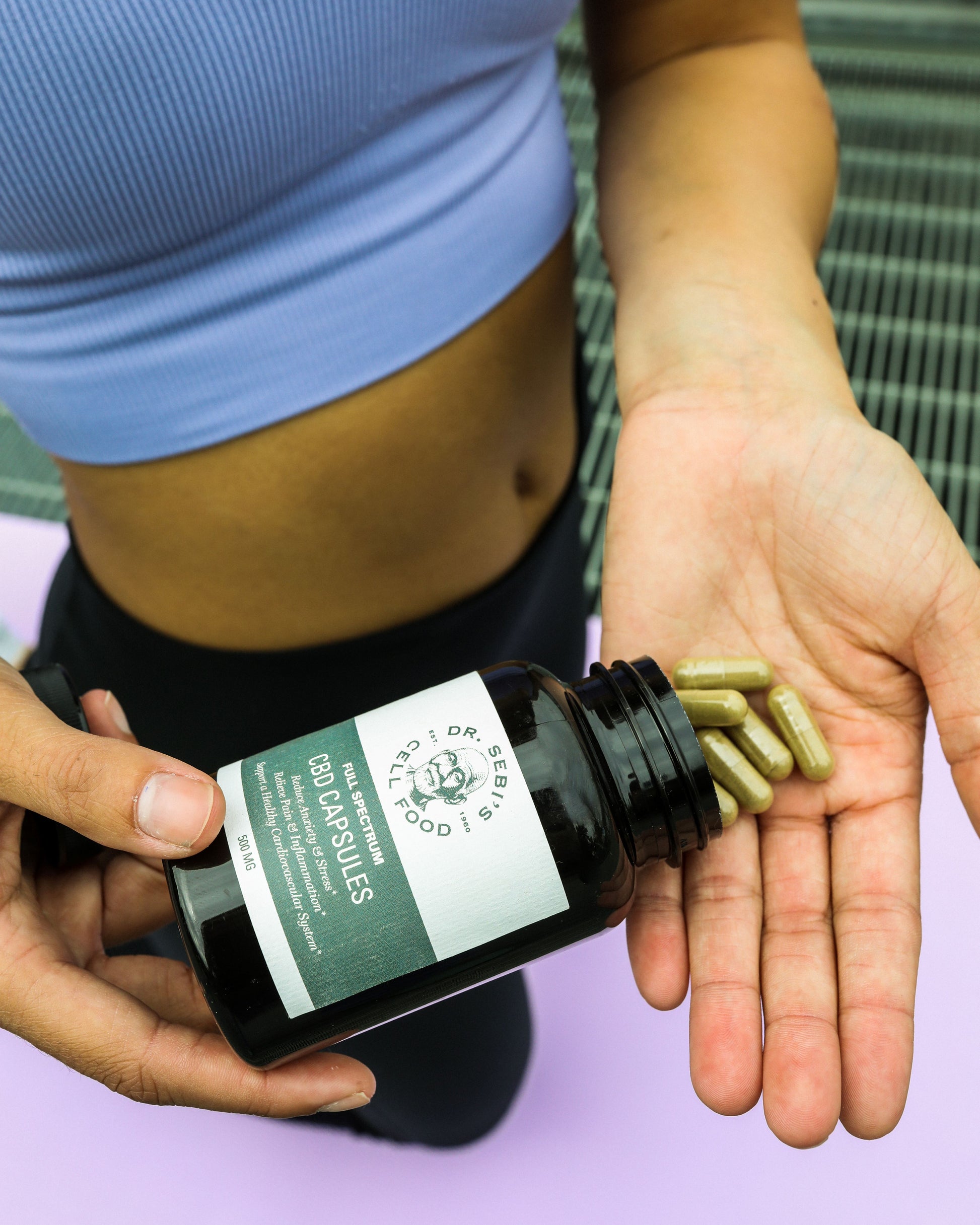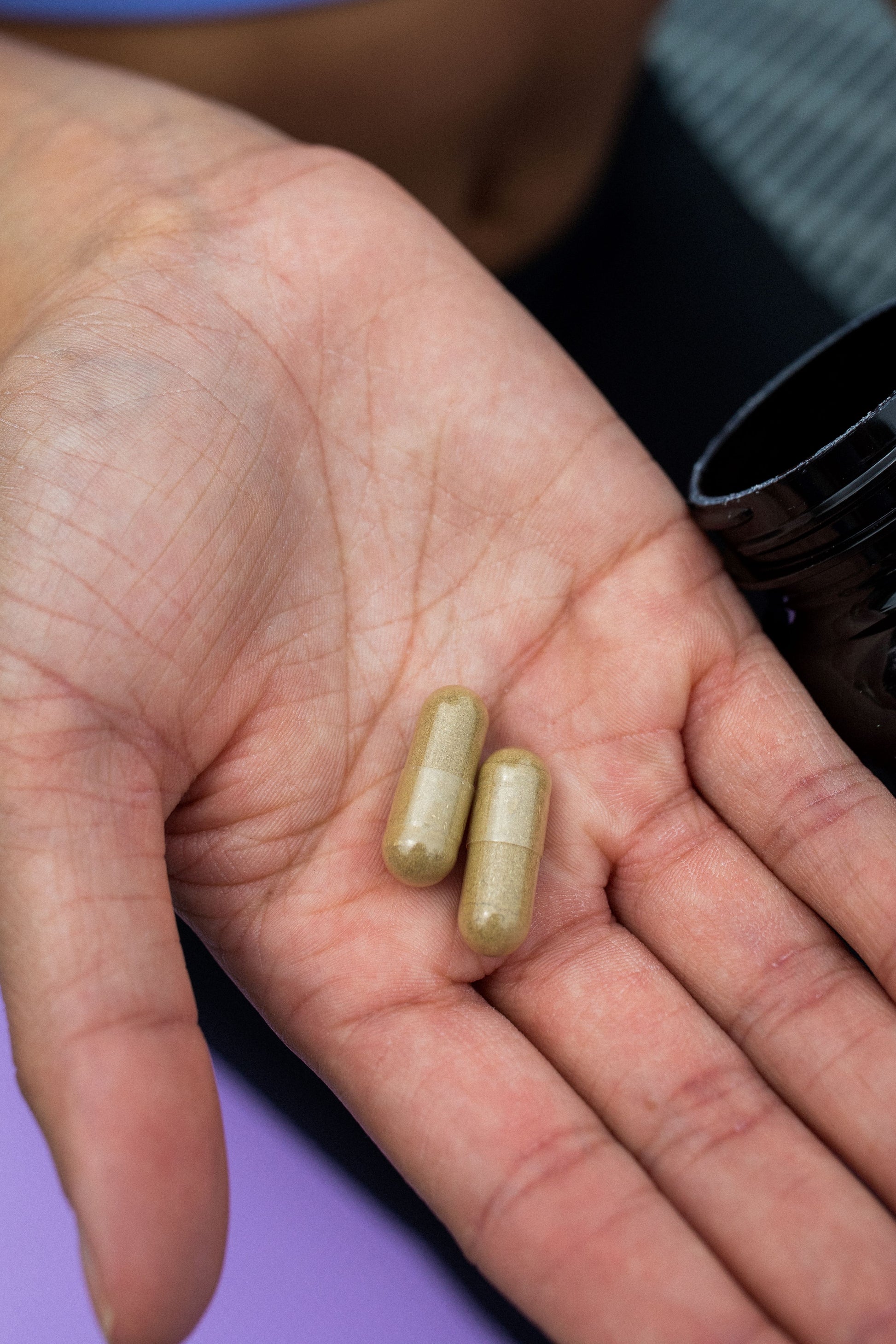 Regular price
Sale price
$60.00
Unit price
per
Sale
Sold out
Dr. Sebi's Cell Food premium hemp extract Capsules calm the body and mind. Raw Hemp plant matter and flowers are combined with pure full-spectrum hemp extract, which is full of powerful phytonutrients that provide nutritional and emotional support. Full-spectrum hemp extract provides a therapeutic mix of compounds and has been used to reduce pain and increase positive emotions, enhancing the 'bliss' hormone, anandamide.
The densely nutritious Raw Hemp included in each capsule delivers detoxifying chlorophyll, anti-inflammatory polyphenols, and fatty acids that cleanse the blood, nourish cell membranes, and protect the heart and brain. Unique aromatic profiles stimulate focus, relaxation, and calmness, aiding restorative sleep and supporting the self-healing immune system. Each capsule contains 10mg of premium ISO-certified hemp extract, with less than 0.3% THC, so you get all the natural wellness benefits without impacting mental clarity.
Serving Size: 1 capsule – 5mg hemp extract
Servings per Container: 50
Read More
More product details
Benefits

Reduce Anxiety & Stress*
Relieve Pain & Inflammation*
Support a Healthy Cardiovascular System*
Ingredients

Raw Hemp
Full Spectrum Hemp Derived Cannabinoids
Propietary Statement

Dr. Sebi's original and unique formulas are proprietary of Dr. Sebi's Cell Food and may contain ingredients not listed here.
FDA statement

*These statements have not been evaluated by the Food and Drug Administration. This product is not intended to diagnose, treat, cure, or prevent any disease.
How to use

Take 2 Capsules twice a day. Start with a lower dosage and asses your tolerance
Certificate of Authenticity
View full details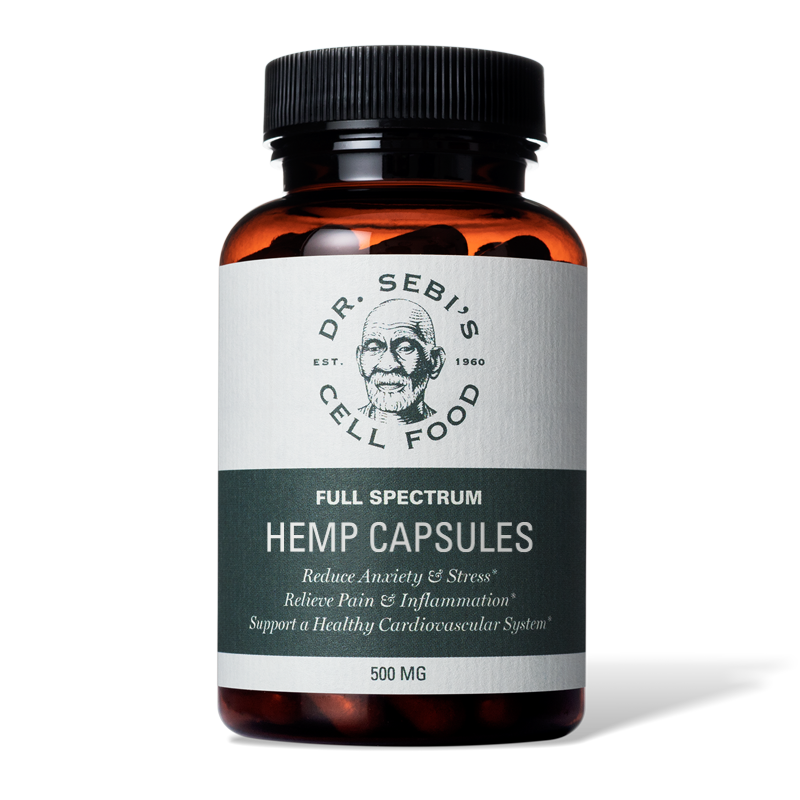 Customers Also Bought
Dr. Sebi's Cell Food premium Hemp Extract Drops relieve anxiety, stress, and pain. Full-spectrum hemp extract provides a therap...

Regular price

Sale price

$98.00

Unit price

per

Dr. Sebi's Cell Food premium Double-Strength hemp extract Drops relieve anxiety, stress, and pain. Full-spectrum provides a the...

Regular price

Sale price

$175.00

Unit price

per