Regular price
Sale price
$175.00
Unit price
per
Sale
Sold out
Dr. Sebi's Cell Food premium Double-Strength hemp extract Drops relieve anxiety, stress, and pain. Full-spectrum provides a therapeutic mix of phytonutrients & aromatic compounds, representing a process that aligns with Dr. Sebi's mission of providing natural products that are free from artificial intervention. Hemp extract has been used to ease physical discomfort, reducing pain perception and dampening overstimulated fear and stress responses.
Dr. Sebi's Full Spectrum Double-Strength Hemp Extract Drops include Hemp Seed Oil, full of anti-inflammatory and hormone-balancing fatty acids, plus fat-soluble antioxidant phenols, that reduce oxidative damage and protect the heart. Containing 1000mg of premium ISO-certified hemp extract, our hemp extract Drops contain less than 0.3% THC, ensuring you receive all the natural wellness benefits without impacting mental clarity.
Size: 1 fl oz (30ml)
Serving Size: .5ml – 33.3mg hemp extract (half a dropper)
Servings per Container: 60
Read More
More product details
Benefits

Reduce Anxiety & Stress*
Relieve Pain & Inflammation*
Support a Healthy Cardiovascular System*
Ingredients

Hemp Seed Oil
Full Spectrum Hemp Derived Cannabinoids
Propietary Statement

Dr. Sebi's original and unique formulas are proprietary of Dr. Sebi's Cell Food and may contain ingredients not listed here.
FDA statement

*These statements have not been evaluated by the Food and Drug Administration. This product is not intended to diagnose, treat, cure, or prevent any disease.
How to use

Shake well before using. Take half or a full dropper up to twice a day. Leave the drops under the tongue for 30-90 seconds to improve the absorption. Start with a lower dosage and asses your tolerance.

Additional Uses

Add to your favorite foods or drinks. Infuse your food with Hemp Drops to experience a different way to enjoy your Hemp Derived Drops. You can add it to your teas, smoothies, and much more. Hemp Drops work effectively along with a carrier fat, like your favorite olive oil for dressings, give it a try.

Infuse your favorite salve or lotion and apply it to your skin! Hemp has anti-inflammatory properties and may reduce swelling, pain, and irritation. Whether it's muscular pain, joint pain, or redness, you can add it to your favorite topical to experience its soothing benefits.
Certificate of Authenticity
View full details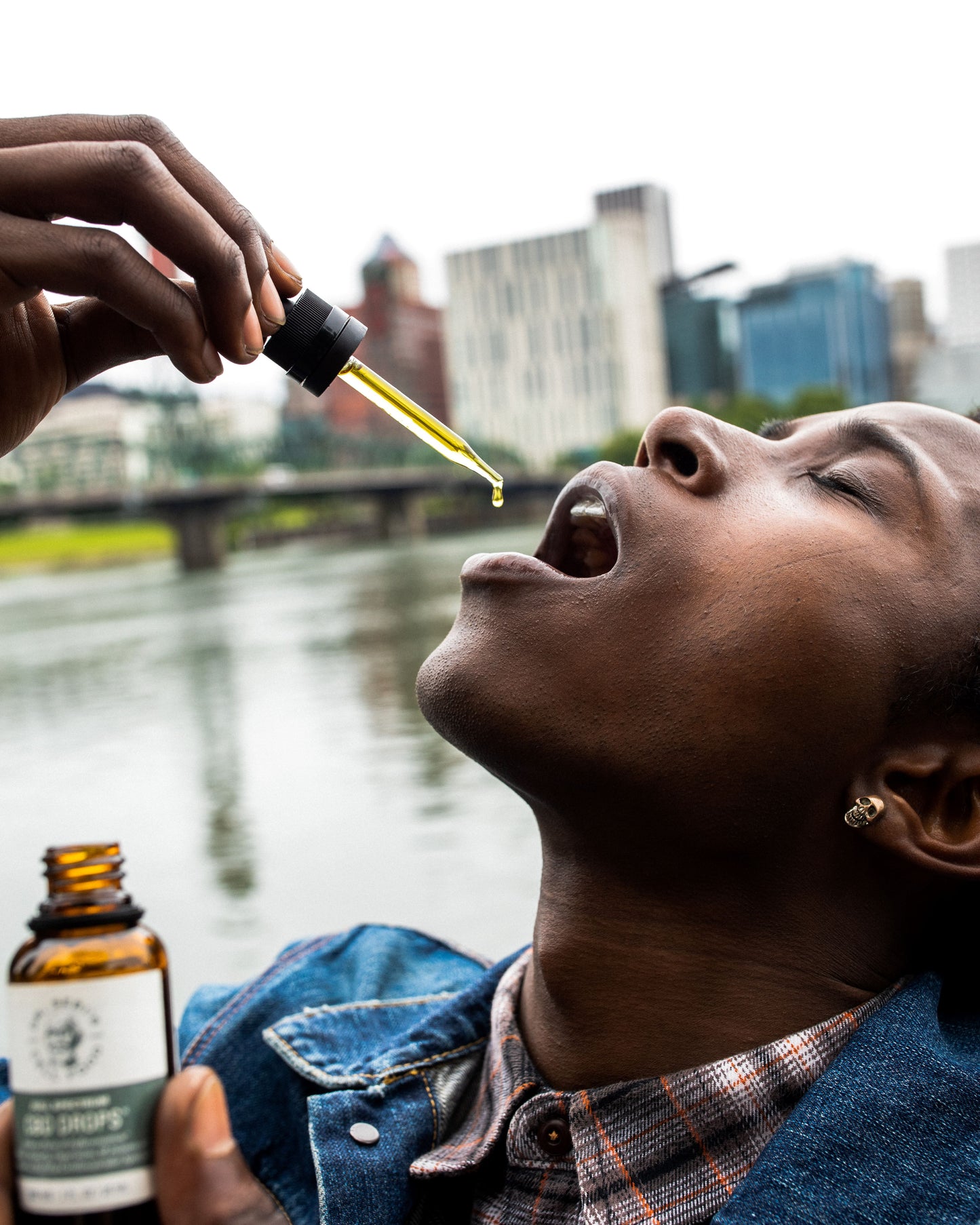 Customers Also Bought
Dr. Sebi's Cell Food premium Hemp Extract Drops relieve anxiety, stress, and pain. Full-spectrum hemp extract provides a therap...

Regular price

Sale price

$98.00

Unit price

per

Dr. Sebi's Cell Food premium Double-Strength hemp extract Drops relieve anxiety, stress, and pain. Full-spectrum provides a the...

Regular price

Sale price

$175.00

Unit price

per